The Charlottesville Civil Rights Tour visits the National Memorial for Peace and Justice in Montgomery, Alabama, the first memorial in the United States dedicated to the legacy of enslaved Black people, lynching victims and African Americans harmed by racial segregation. Photo credit: Eze Amos
Fourth-year UVA student Kyndall Walker appreciated the historical significance of the former plantations and iconic demonstration sites, memorials and museums she was scheduled to visit in the Deep South long before she stepped off the plane in Birmingham, Alabama on June 19 for the Charlottesville Civil Rights Tour.
One of 100 participants in the tour — organized by a partnership between the UVA Democracy Initiative's Memory Project and Charlottesville's Jefferson School African American Heritage Center — Walker was already well familiar with the Edmund Pettus Bridge in Selma, Alabama, where the brutal "Bloody Sunday" beatings of marchers took place during the campaign for voting rights. And she had read in her studies as an African American and African Studies major many accounts of the kidnapping, torturing and murder of 14-year-old Emmett Till in Mississippi in 1955.
This summer's Charlottesville Civil Rights Tour visited the Tallahatchie Courthouse in Sumner, Mississippi where an all-White jury found not guilty two men who later admitted that they had tortured and murdered 14-year-old Emmett Till in 1955. Photo credit: Eze Amos
But it wasn't until Walker visited the Tallahatchie Courthouse in Sumner, Mississippi and sat inside the courtroom where an all-White jury found not guilty the two men who later admitted in a magazine interview that they had indeed tortured and murdered Till that Walker says she truly felt connected to that moment and understood its full impact.
"There's something to being immersed and present in these spots that make the learning so much more real," says Walker, who is also completing a degree from the Batten School of Leadership and Public Policy and plans to go to law school and practice in the civil rights field. "You develop an emotional attachment, even if you are visiting the area for a short period of time, talking to people who still live in the community and hearing how this history impacts their day-to-day life. It's a unique experience that can't be replaced by watching a movie or being in a classroom."
Carrying the baton forward
The travel and tour costs for Walker and other UVA students who went on the eight-day trip to historic sites in Alabama, Louisiana, Mississippi and Tennessee were covered by scholarship funding provided by the College and Graduate School of Arts & Sciences, the Provost's Office and other UVA divisions. Scholarship funding also was provided for K-12 educators from the Charlottesville area, UVA staff workers and other members of the wider Charlottesville community, including members of the Descendants of Enslaved Communities at UVA. The tour also was made possible through a generous donation from the Ford Foundation.
This summer's tour marked an evolution of the six-day, University-sponsored "Civil Rights South Seminar" created and led by the late Julian Bond, the renowned civil rights leader who drew on his first-hand knowledge of the Civil Rights Movement during his 10-year teaching career in the College's Department of History. Bond also taught for the College's Carter G. Woodson Institute for African American and African Studies, which is currently taking the lead on the digitizing and preservation of Bond's papers.
Jalane Schmidt, UVA Memory Project director and associate professor of religious studies, examines an exhibit at the Whitney Plantation Museum in Wallace, Louisiana. Photo credit: Eze Amos
This was the first tour launched under the auspices of the Democracy Initiative's Memory Project, which promotes research and hosts public programming examining how to address issues of public memory and memory conflict associated with historical trauma such as the legacies of slavery in the United States and at UVA. A similar tour, organized by Memory Project director Jalane Schmidt and Jefferson School executive director Andrea Douglas (who holds a Ph.D. in art history from UVA) took place in 2018, one year after the deadly "Unite the Right" rally in Charlottesville.
"This year's trip resonated more self-consciously with Julian Bond's tour and his teaching," says Schmidt, an associate professor of religious studies. "What we're trying to do now, with the Democracy Initiative, is to take up the baton that Julian Bond ran with and try to do our part in that race. We would like to have this tour offered regularly.
"This is something that UVA can do to promote learning that's accessible. I feel like learning about our history and our community is best done communally, within a group. There's something about going to visit places like the Whitney Plantation outside New Orleans. You're never going to forget that. It's so much more tactile, more accessible to learn that way than sitting in a classroom, hearing lectures and reading a book."
About 20 percent of this summer's tour were educators from the Charlottesville and Albemarle County school systems, Schmidt says.
"When you're educating educators, that's the most efficient way to spread this knowledge in the community," she says. "I hope to get sponsors on board for this vision of a town/gown project. That's our goal as an educational institution, especially as we're talking about how to serve the community and share our resources."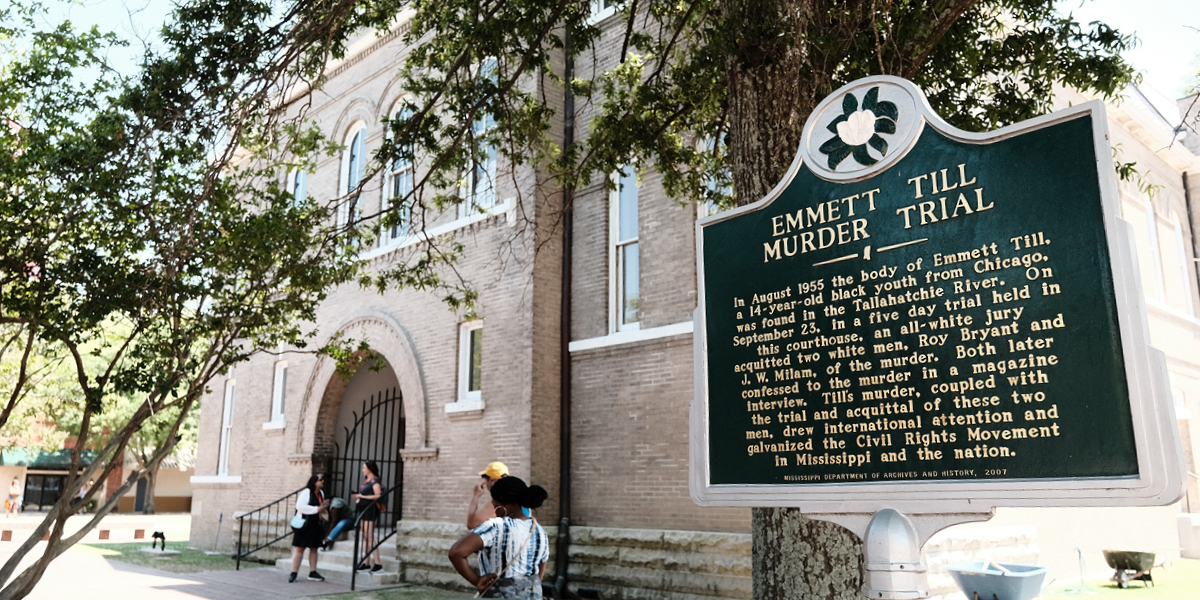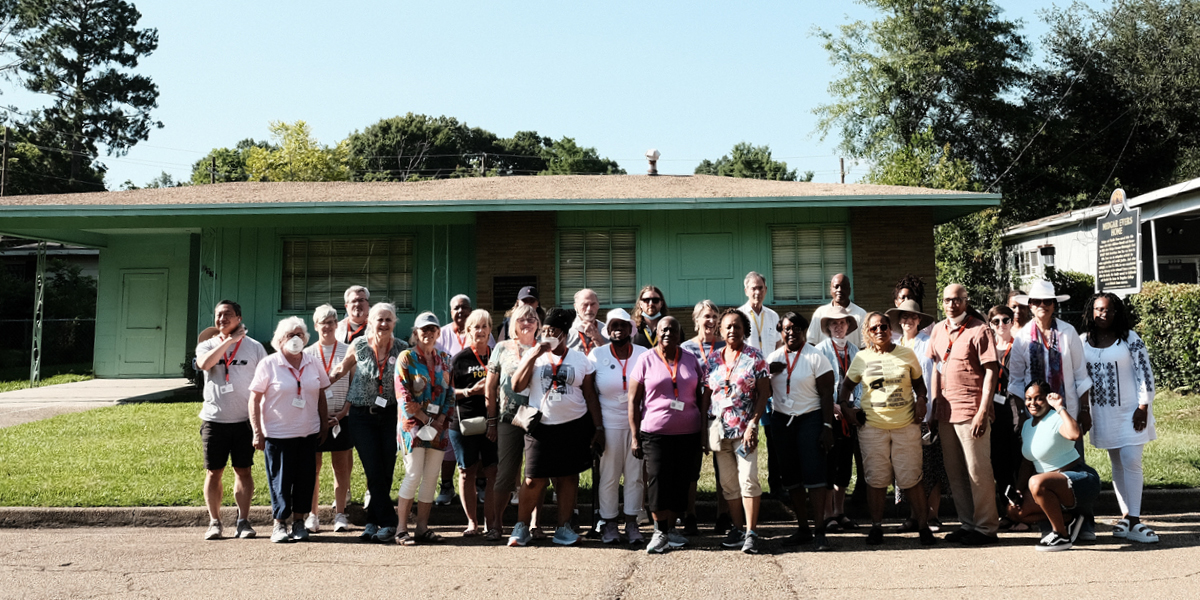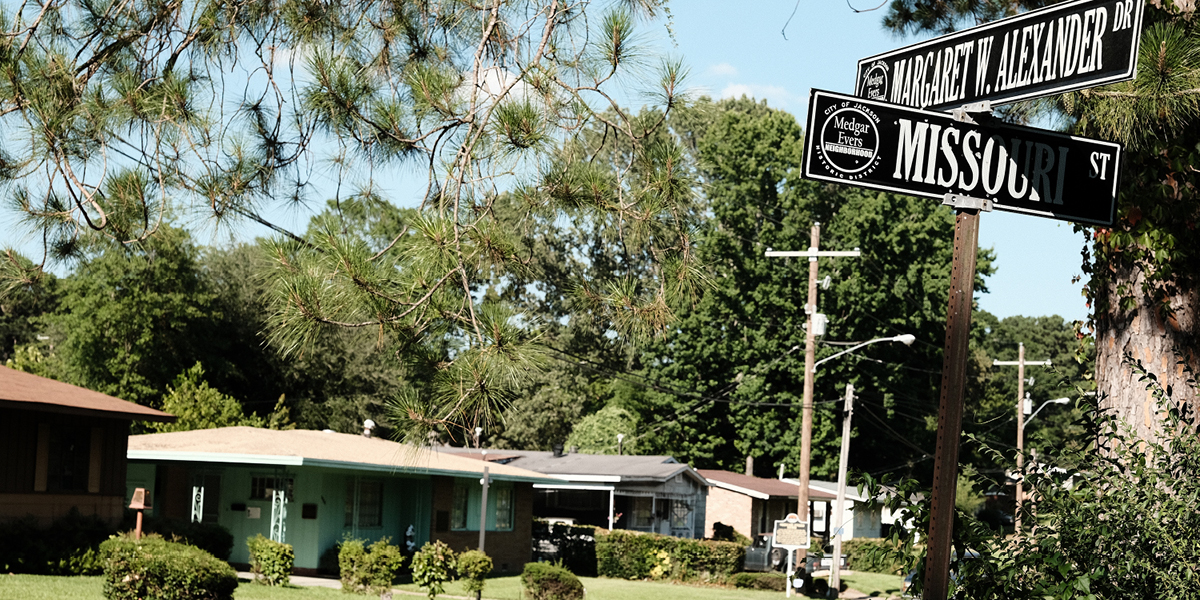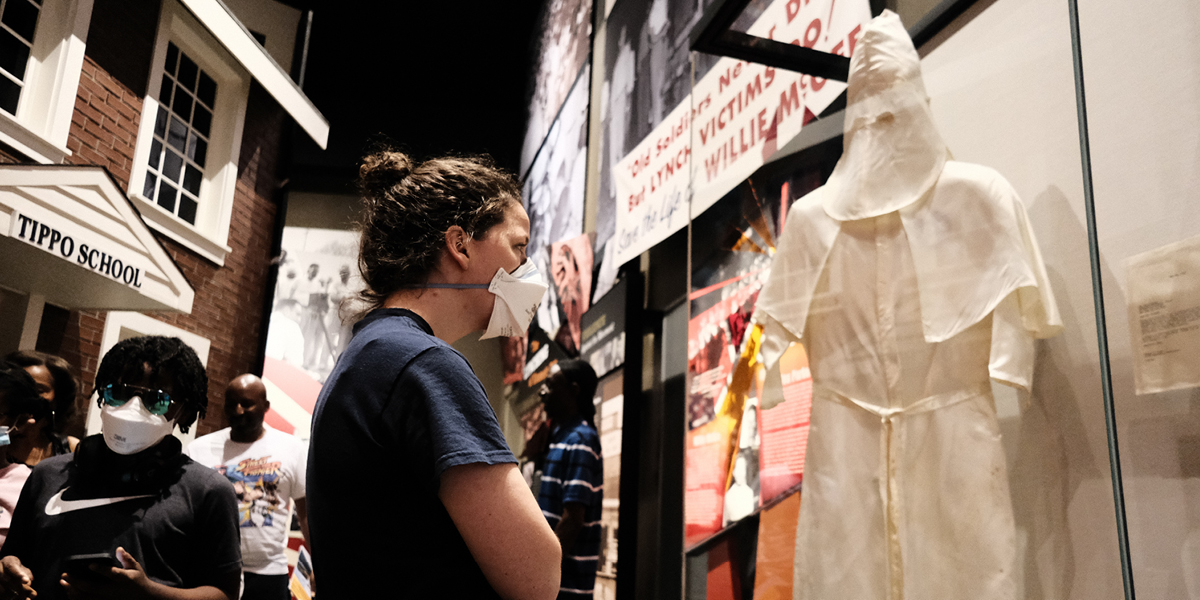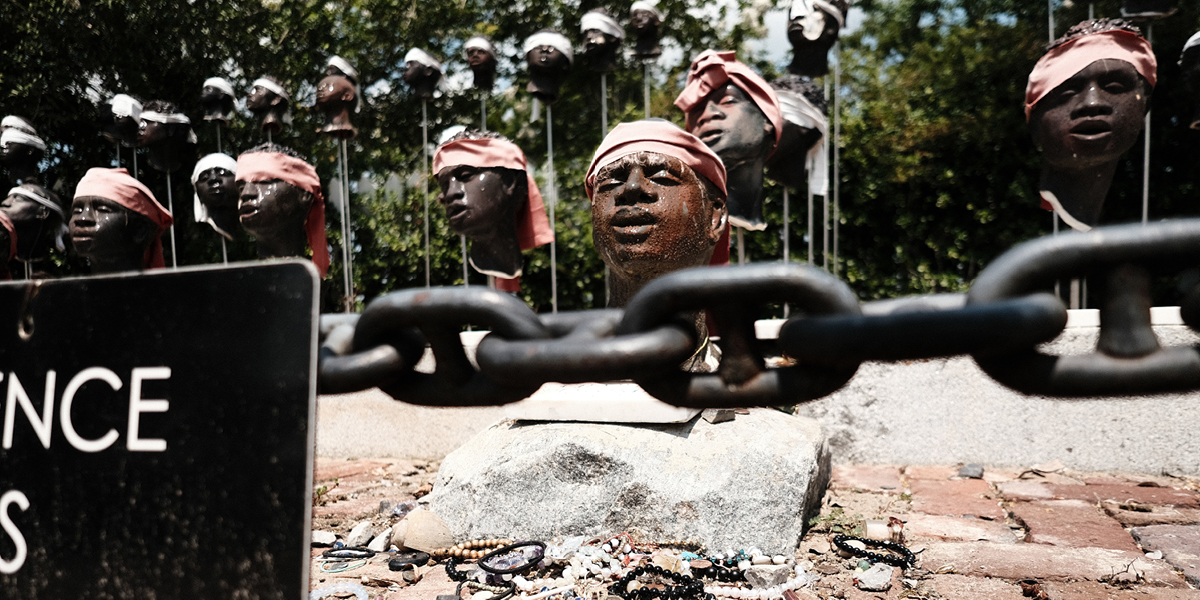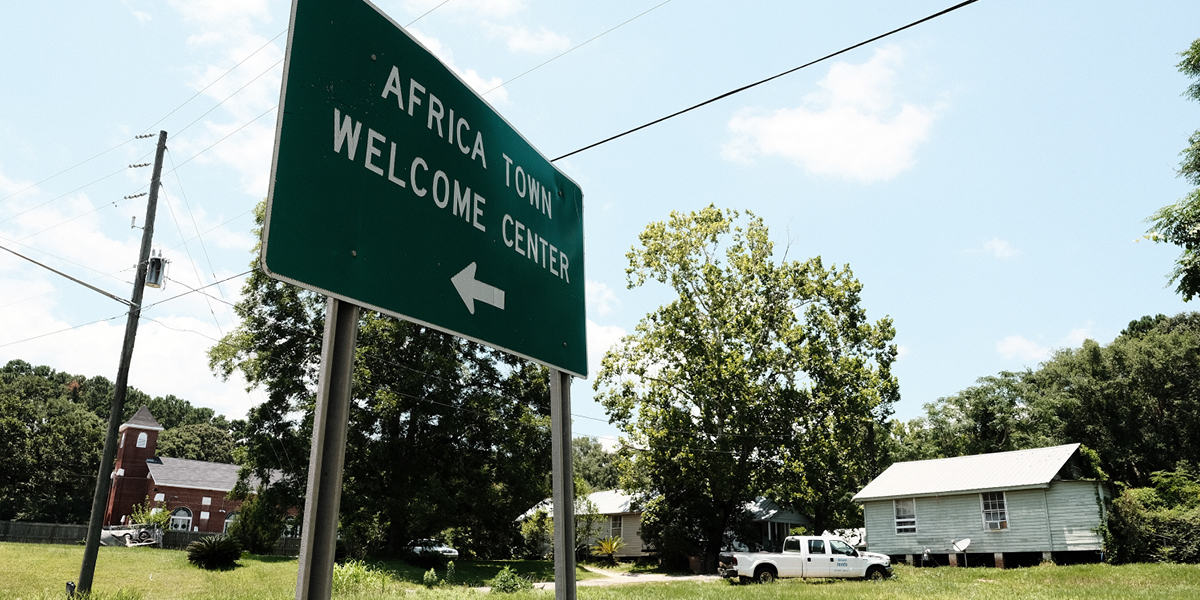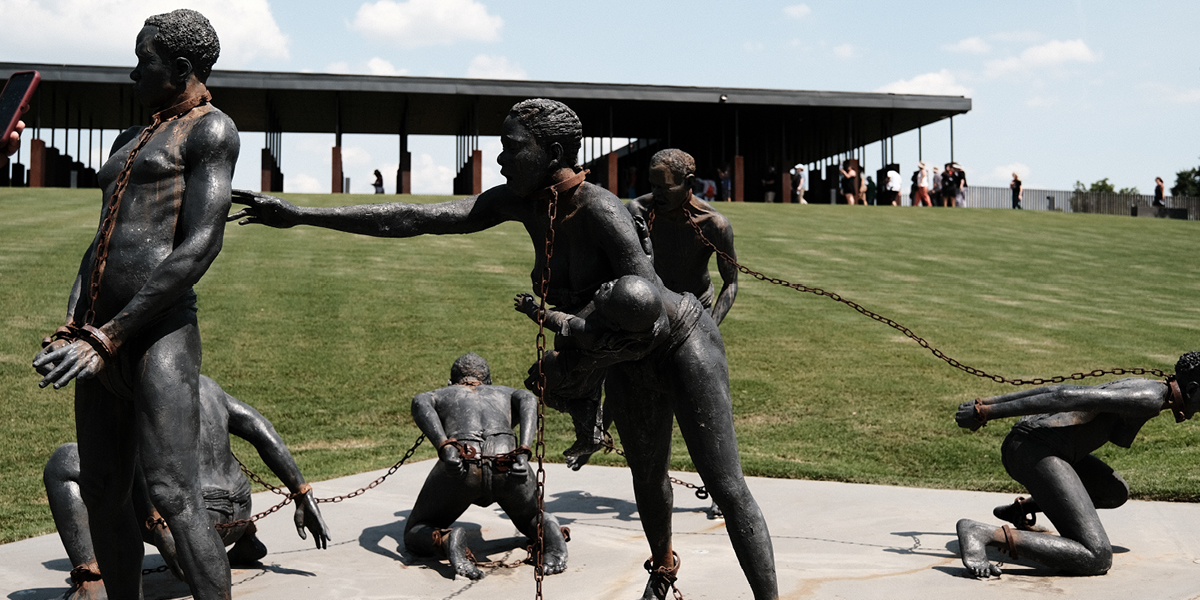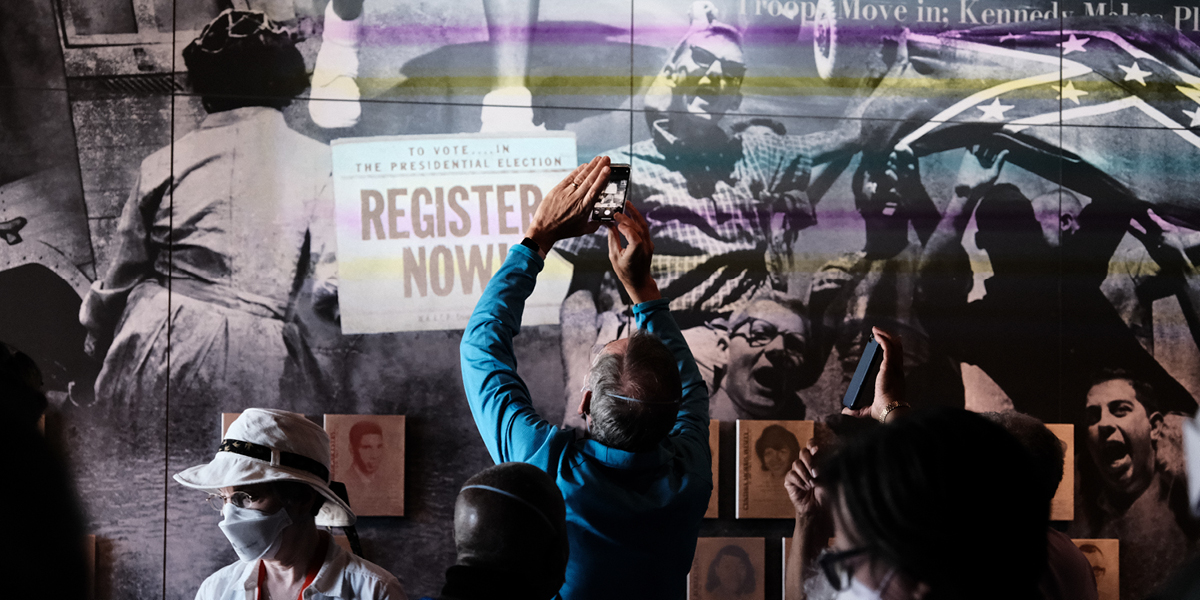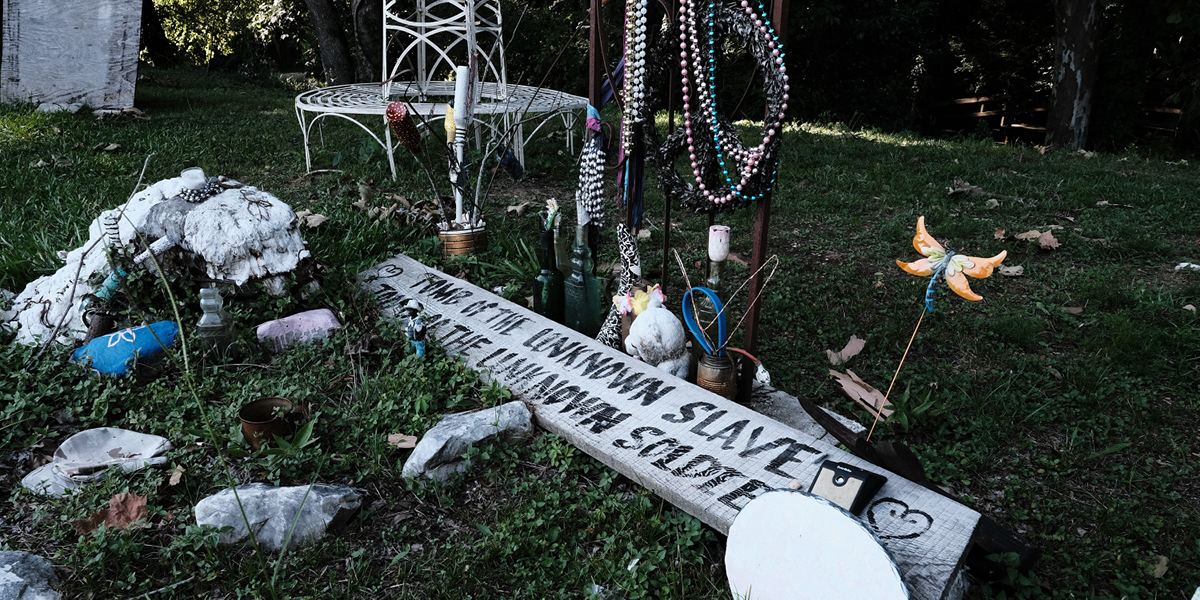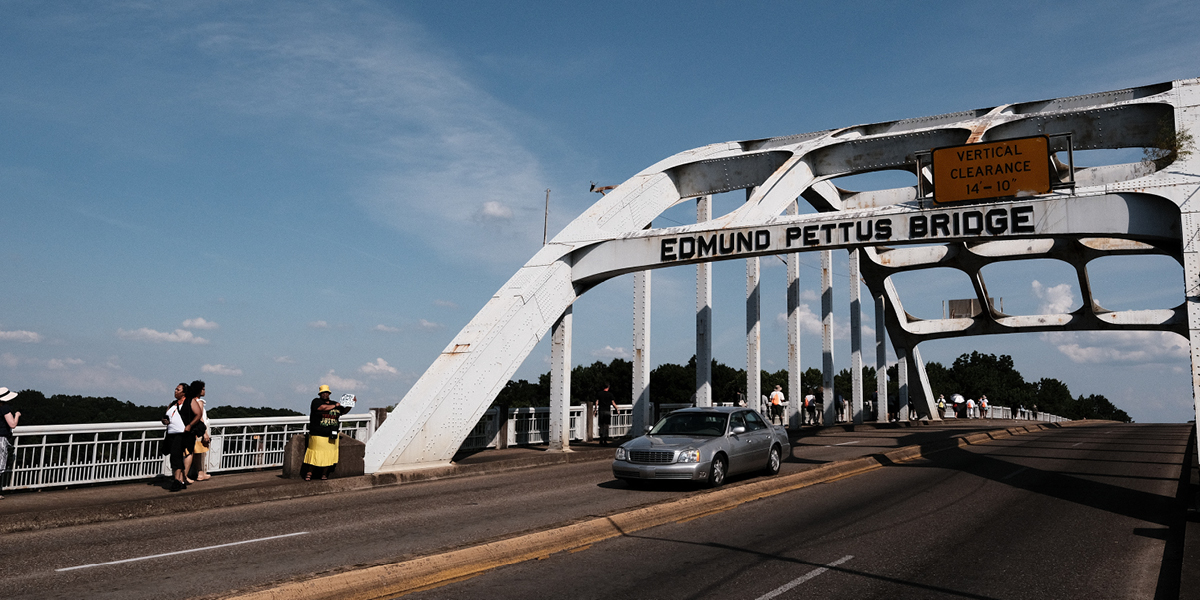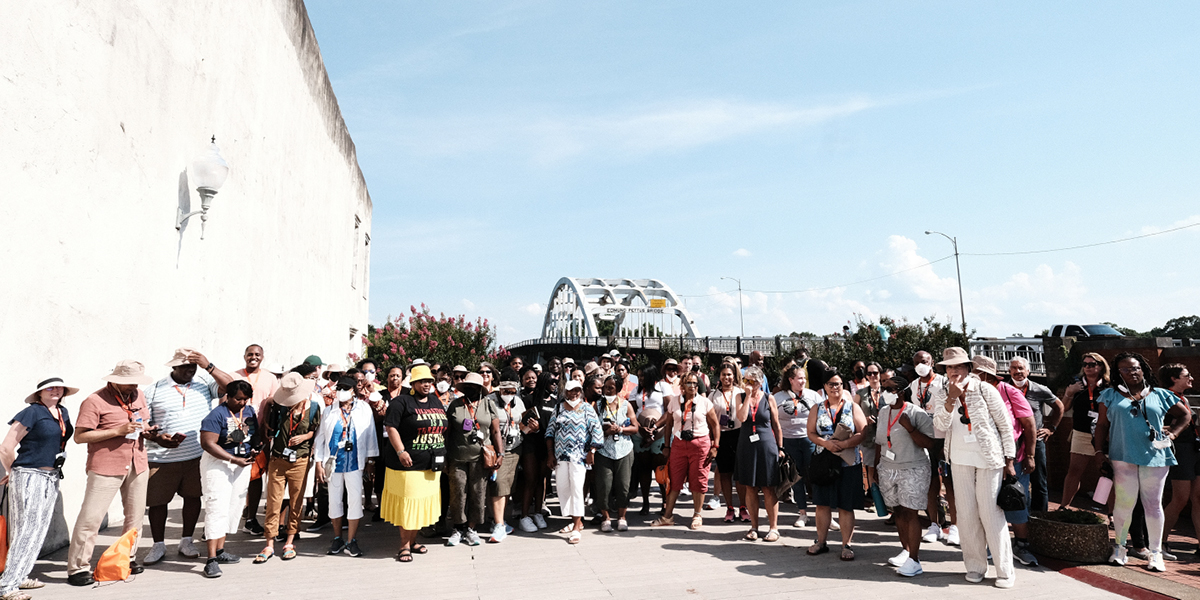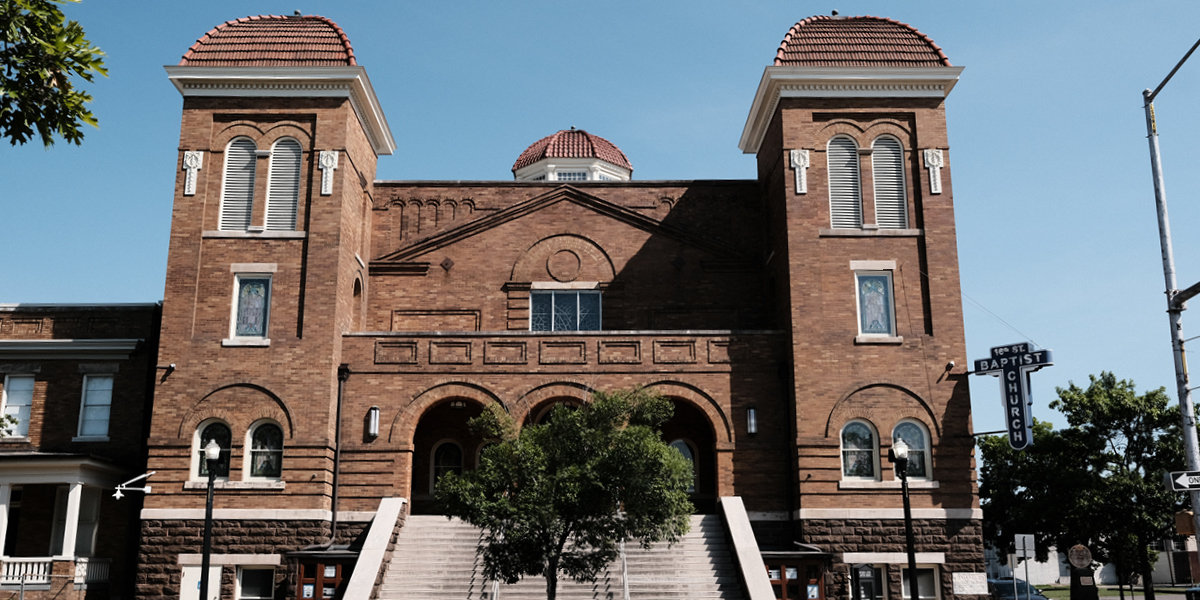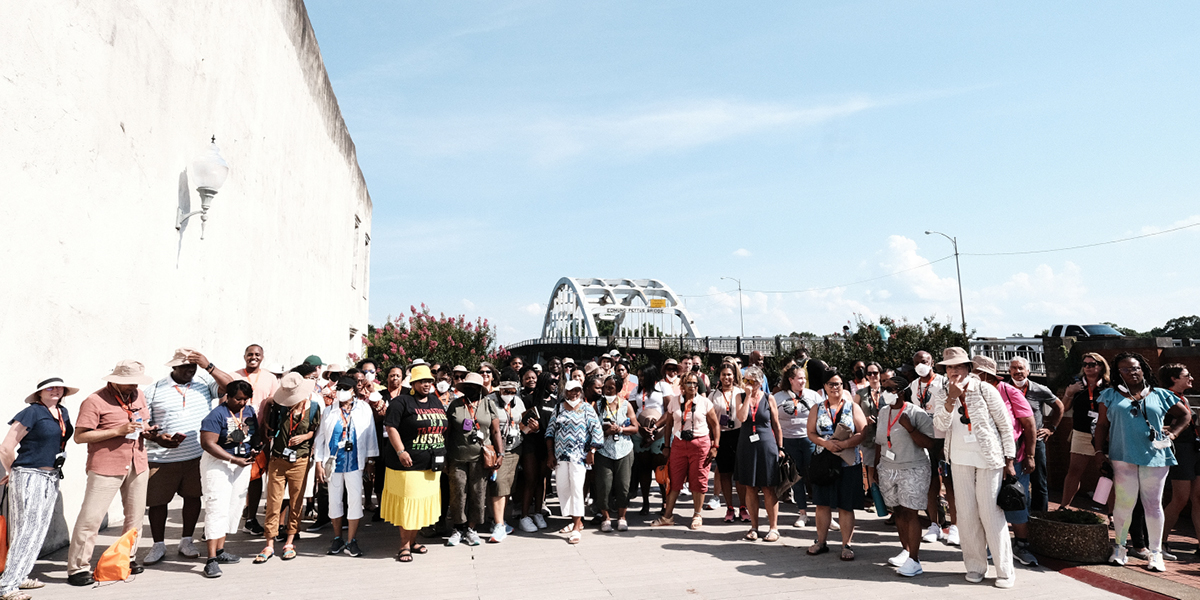 The transformative impact of historic sites
Kevin Gaines, UVA's Julian Bond Professor of Civil Rights and Social Justice, accompanied Schmidt and other faculty on this summer's tour. Gaines offered students and other tour participants historical perspective as they visited the Medgar Evers Home Museum in Jackson, Mississippi and other sites. Gaines is also planning a smaller, student-focused version of the Civil Rights Tour as part of a J-Term course he is designing.
"The summer tour was a really powerful experience of visiting historic sites that are not just of national, but global significance," says Gaines, who also serves as the Carter G. Woodson Institute's associate director.
Starting their tour by visiting the 16th St. Baptist Church in Birmingham, where four young Black girls were killed by a bomb planted by the Ku Klux Klan under the church's steps in 1963, gave the tour group a glimpse of "the worst of the United States at that time," Gaines says.
"And that was following a campaign to desegregate Birmingham in which many children, many African American children in Birmingham took part. So, the memory of the event, the memory of the people who lost their lives in Birmingham, is commemorated at the church. … It's still a functioning place of worship, but this is a place that brings home the reality of the Civil Rights Movement and the human cost paid by those who stood up against injustice.
On the left, Kevin Gaines, UVA's Julian Bond Professor of Civil Rights and Social Justice, stands outside the 16th St. Baptist Church in Birmingham, Alabama. On the right (l to r), UVA School of Architecture lecturer Frank Dukes, A&S postdoctoral researcher and lecturer Jennie Williams and Assoc. Prof. Jalane Schmidt (Religious Studies) pose nearby. Photo Credits: Eze Amos
"It's a place that everyone should see, and it brings home the magnitude of the struggle for justice in the United States at that time and the willingness of those who opposed the civil rights movement to use the most extreme methods of violence and repression to try to prevent change. Just going to the 16th street Baptist Church is an amazing history lesson about the civil rights movement and about that moment in time."
Gaines says it's fitting that UVA and the Democracy Initiative are heavily involved in supporting the tour.
"UVA should certainly support opportunities like this for faculty and staff to know the history of civil rights and know the history of struggles for racial justice. That history is connected to a longer history of segregation and slavery, and given UVA's origins — very embedded in the institution of slavery — I just think it's fitting that the University be much more proactive and intentional in clarifying that history and educating its faculty, staff and students about that history so that they can serve UVA and fulfill its mission even more clearly."
Lauren Cochran, a 2022 graduate of the College and the Batten School, heard about this summer's tour from Gaines, one of her former professors who encouraged her to take part. Cochran started her new job as a paralegal specialist in the U.S. Department of Justice after coming back from this summer's Civil Rights Tour.
"I want to go to law school, but it doesn't really matter what field you're going into," she said. "In order for us to really understand our present, we have to understand our past. And to really understand the past, you have to go to these specific locations and actually take it in, unplug from technology and just sit where these events occurred. I came back a different person, and I'm someone who knew a lot about this history going into it."