A&S STUDENTS EARN RHODES, MARSHALL SCHOLARSHIPS
Two fourth-year College students will continue their studies in the United Kingdom thanks to scholarships awarded by two of the world's most celebrated international fellowship programs.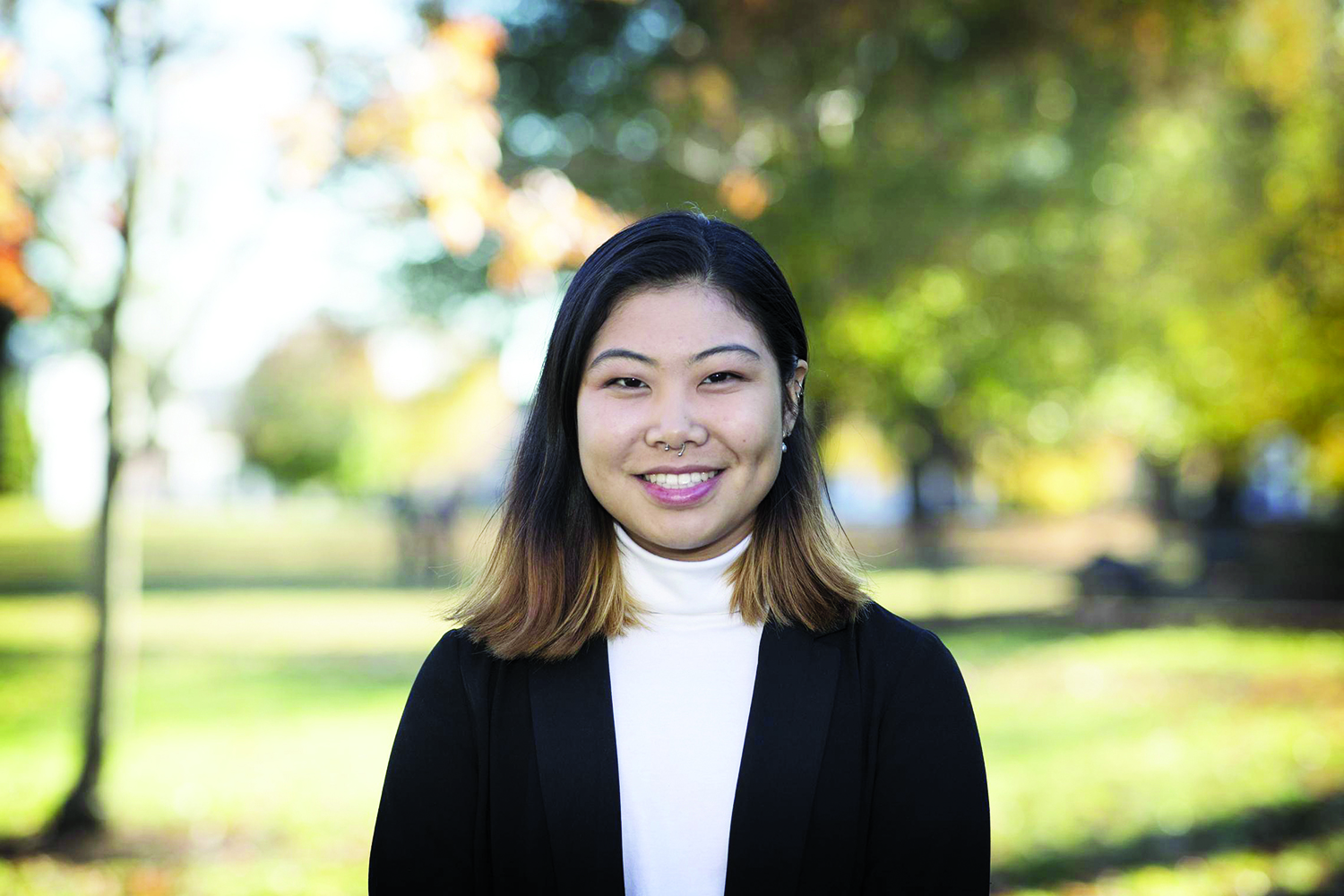 Eileen Zijia Ying of Clarksville, Maryland, is UVA's 54th Rhodes Scholar and one of 32 from the United States this year. The College has produced an overwhelming majority of the University's Rhodes Scholars. UVA ranks second only to the U.S. Military Academy among U.S. public institutions in terms of Rhodes Scholars; of the 54 from UVA, including Ying, at least 48 are alumni of the College and Graduate School of Arts & Sciences, including one current A&S faculty member: English professor Jahan Ramazani (Rhodes, 1981-83).
An honors politics and English major, Ying will pursue master's degrees in world literatures in English and in women's studies at Oxford University. A Martin Purcell Family Jefferson Scholar, Ying co-founded and served as editor-in-chief for the Virginia Review of Politics and designed and taught an undergraduate course on the history of Asian American activism. She also chaired the Young Democratic Socialists chapter at UVA.
Kristen Barrett, a fourth-year distinguished major in English, with a minor in drama, is UVA's 15th Marshall Scholar. Barrett, of Nashville, will pursue a master's degree in English at Oxford, as well as a master's degree in film studies at the University of Edinburgh.
The Farish Family Jefferson Scholar at UVA, Barrett has studied 19th-century literature, including the works of Jane Austen, Mary Shelley and George Eliot. Barrett was also Shakespeare on the Lawn's first black director, reimagining Romeo and Juliet as an interracial love story set in the summer after the Rodney King riots in 1992 Los Angeles. 
DEMOCRACY INITIATIVE LAUNCHES NEWEST LAB WITH PUBLIC RECOUNTING OF RUSSIAN FRAUD AND OPPRESSION
The Democracy Initiative's study of corruption and its global threats to democracy launched its new lab with a Nov. 19 discussion with U.S. businessman and anti-corruption activist William Browder.
Speaking by video at the inaugural event of the Corruption Lab on Ethics, Accountability, and the Rule of Law, or CLEAR, Browder told the story of how his company, Hermitage Capital Management, went from being the largest foreign investor in Russia in the 2000s to being dismantled on fraudulent charges. Browder and Hermitage became nemeses of Russian President Vladimir Putin as their efforts to expose the massive fraud of Russian oligarchs and senior government officials grew. CNN senior political analyst David Gergen moderated the event, which drew an overflow crowd.
CLEAR harnesses the expertise of faculty studying the root causes and consequences of corruption from a variety of disciplines, including the Departments of Economics, History, Anthropology and Global Studies.
COLLEGE'S DEMOCRACY INITIATIVE HOSTS "1619 PROJECT" DISCUSSIONS
The Democracy Initiative, led by the College and Graduate School of Arts & Sciences, presented a high-profile event in the Rotunda on Feb. 17, with UVA President Jim Ryan hosting a public discussion with New York Times Magazine writer Nikole Hannah-Jones about a special magazine issue published last August to mark the 400th anniversary of the arrival of the first enslaved Africans to the shores of Virginia and Britain's mainland North American colonies.
Conceived by Hannah-Jones, a 2017 MacArthur fellow, "The 1619 Project" offered historians, journalists, artists and activists an opportunity to reframe how the United States discusses the role and history of black Americans. Race is one of the many key issues that the Democracy Initiative is exploring within democratic societies. Through the "1619 Project" events, which included a second public conversation in downtown Charlottesville between Hannah-Jones and New York Times columnist and UVA alumnus Jamelle Bouie (political & social thought, '09), the Democracy Initiative aimed to acknowledge and understand slavery's origin and legacy while promoting dialogue in our community.
Established in 2018 with leadership support from generous donors to the College Foundation, the Democracy Initiative is designed to assemble a diverse range of scholars, government leaders and other key figures to study and advance the global prospects of democracy.
MATHEMATICS PROFESSOR RECOGNIZED FOR "BREAKTHROUGH" RESEARCH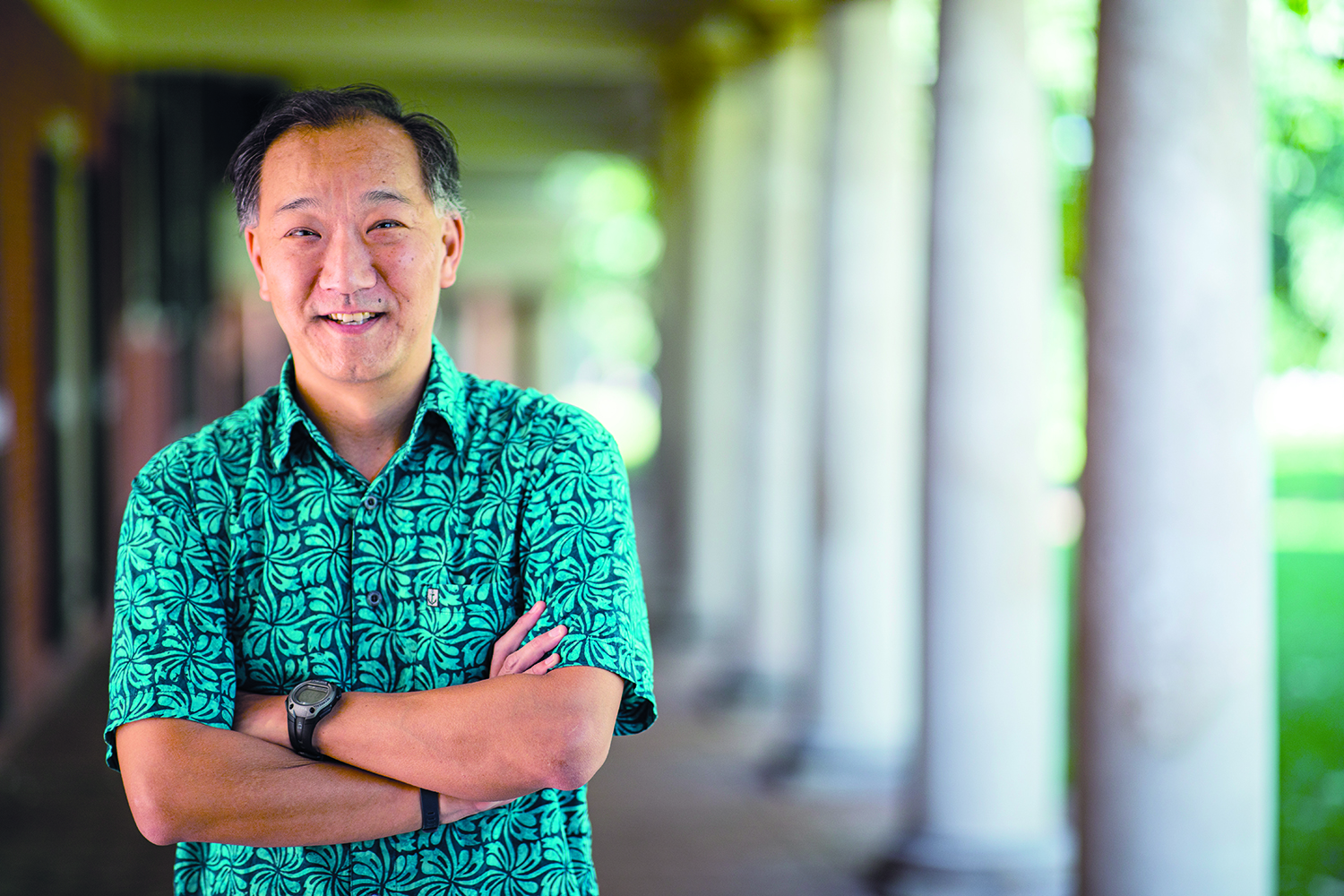 Ken Ono, who joined the Arts & Sciences faculty last fall as UVA's new Thomas Jefferson Professor of Mathematics, was recognized by Popular Mechanics for his work in number theory, which was selected first among "The 10 Biggest Math Breakthroughs of 2019."
Working with mathematicians from Brigham Young University, Vanderbilt University and the Max Planck Institute, Ono proved a significant result that researchers believe could serve as a road map to a proof of the Riemann Hypothesis, perhaps the most celebrated open problem in contemporary mathematics. The Riemann Hypothesis, introduced in 1859, describes virtually everything about prime numbers, and its proof would resolve longstanding unsolved problems in many other branches of mathematics.