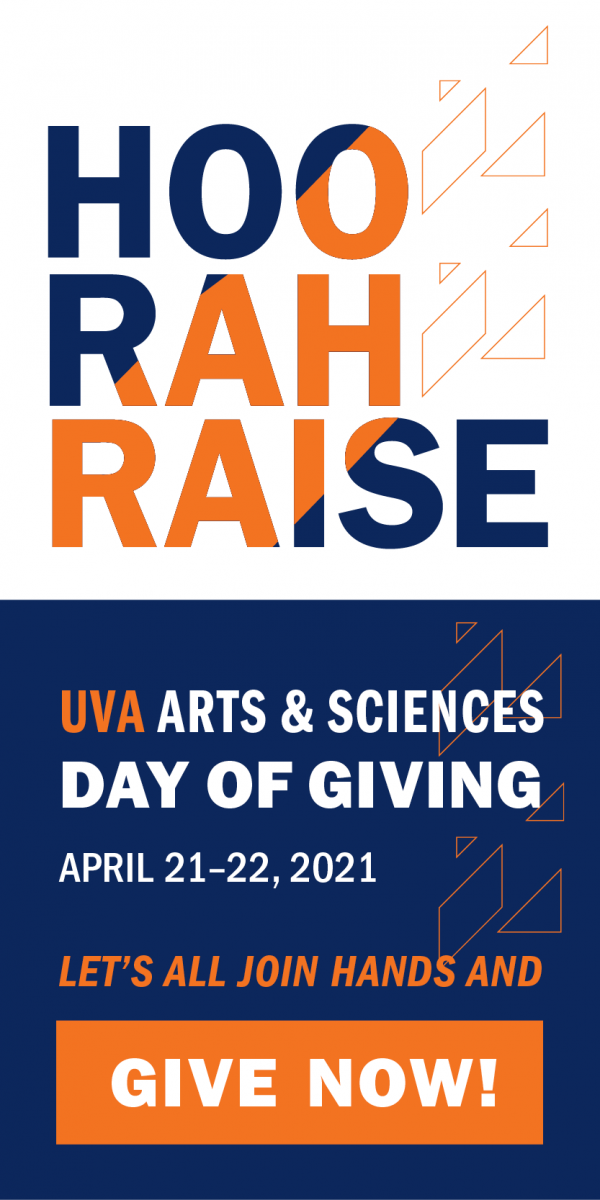 If you're tempted to think that having an English degree is a disadvantage in today's highly competitive job market, you may be surprised to learn that a recent study by Boston-based, job-market analytics firm Burning Glass suggests that newly-minted English majors who honed their skills in communication, creativity and critical thinking in the classroom are in greater demand in a wider range of industries than job seekers with degrees in business and many STEM fields.
One career path that holds a special appeal for those who are called to a life involving books and the people who write them, of course, is publishing. While the industry has faced challenges in recent years as bookstores have closed their doors and digital media have dramatically changed the marketplace, book sales continue to grow. And it may be no surprise that many of the graduates of the College's top-ranked graduate and undergraduate English programs are playing starring roles as business leaders, tastemakers and entrepreneurs in an industry that is both meeting its challenges and thriving. Not only that, but they're optimistic that their industry offers an even wider range of opportunities for the next generation of bibliophiles.
Taking the Road Less Traveled
Jynne Dilling Martin graduated from UVA in 1999 with a double major in English and religious studies and a minor in women's studies. After Final Exercises, she moved to New York City with no network and no connections, just the hope that she could break into publishing by applying for jobs as an editor. When St. Martin's Press offered her a job in publicity, she took it. The decision, she said, turned out to be the right one.
By her mid-20s, she was working with writers like Norman Mailer, E.L. Doctorow, David Mitchell and Salman Rushdie, authors she would never have had the opportunity to work with as a junior editor.
"It was an extraordinary experience," she said. "I've loved this job from day one, and the idea that someone like me from the public school system who grew up in the Midwest could be actually working with writers I grew up reading and loving still shakes me."
Today, Martin is Vice President, Associate Publisher and Director of Publicity at Riverhead Books, an imprint of Penguin Random House and a company dedicated to bringing diverse and unheard voices from around the world into print. In her role, Martin is directly involved in who the company publishes and also who the company hires to edit and market its authors.
"My team is a majority minority team which I'm very proud of. It's an important value to sustain not only because it reflects the direction of our country, but because it reflects the list specifically at Riverhead," Martin said. "It will only benefit the business as well as the culture to publish things that are much more reflective of who the readers are in this country and make sure that they're able to get those books."
If you're looking to break into the publishing industry for the first time, there is a wealth of opportunity, Martin explained, and it's much easier now to learn about those opportunities and to identify the companies that share your interests.
"Do your homework," Martin said. "It is so easy to find out information now on who the publishers are, what their personalities are and what they're publishing. Use social media as a tool to find out who's publishing what and what their styles are and where you would see yourself fitting."
Exploring Brave New Worlds
Jennifer Hershey wasn't sure what she wanted to do after graduating in 1989 with a B.A. in English language and literature, but a six-week course in publishing at Radcliffe University convinced her that she had found her calling.
"The minute I heard that you could spend your life talking about books all day long and get paid for it, I was there," Hershey said.
Hershey began her career as a science fiction and fantasy editor at Bantam Books, one of America's largest publishers of hardcover and paperback books.
"The minute I interviewed for the job and started talking to the editor I would work for, I remembered how much I loved science fiction and fantasy when I was 13 or 14 years old, and I knew I could be passionate about that even though it wasn't in my mind when I imagined my next step after being an English major," Hershey said.
Along the way, she had the opportunity to work with an array of talented authors who have elevated science fiction and fantasy into a genre with universal appeal, including signing author George R. R. Martin for his book Game of Thrones.
"It was one of the highlights of my career," Hershey said. "It was one of the first big books I acquired as an editor and one I'll always remember. When I read that manuscript, I really felt like it was going to be incredibly popular."
After expanding her acquisitions to all types of fiction and nonfiction, her instincts as an editor landed her a role as publisher of Ballantine Books, which gives her a significant voice in deciding which authors will be published and how their words will reach the public. And she added that the reading public plays a bigger part in that process than ever before.
"We have all the tools of social media now that let us talk directly to consumers, and that has given us so many more ways to reach people and to understand what they want, what they need and how they make the decisions about what they're going to read next," Hershey said. "It has been incredibly exciting. The things you can do to promote a book are much more varied, and you can be much more creative than when I first started in book publishing."
"People need books more than ever. We're surrounded by easy content and the ephemera of social media, but to experience something that somebody's spent years researching or writing is going to be an evergreen need for the public." - Howard Yoon '92
Her English degree was an important ingredient, but Hershey says that success in the industry is as much about how you connect with other people and how you engage with the world.
"Being open-minded is really important," she said, "and not being afraid to welcome things that come your way."
Far from the Madding Crowd
Jessica Hatch knew from an early age that she wanted to spend her life in publishing. After graduating from UVA in 2012 with a double major in English and media studies, she moved to New York City where she worked with a small literary agency and eventually landed a job in the publicity department of St. Martin's Press. But when the challenges of living in New York became too much, she moved back home to Jacksonville, Florida, where the lifestyle suited her better.
She continued to edit manuscripts for friends and a handful of freelance clients until she realized she had found her calling. After saving enough money for a safety net, she launched Hatch Editorial Services, an editorial agency that helps aspiring writers develop and polish their manuscripts. The competition among writers trying to get their work published in the conventional or rapidly growing independent marketplace is intense, and Hatch helps her clients stand out from the crowd.
"In this industry, there's a component of luck," Hatch said. "You can work very hard and have a very well-crafted manuscript, but you just have to reach out to the right person at the right time. I help my clients get their hard work out there, so that when their chance comes, they're ready for it."
In just a few years, Hatch Editorial Services has built an impressive portfolio of clients including numerous best-selling authors, a literary award winner and even UVA professor Siva Vaidhyanathan, whose book Antisocial Media Hatch helped polish for Oxford University Press.
From her office in Florida, she still has a finger on the industry's pulse, and now more than ever, she feels that the decision not to live in New York City, the epicenter of the book world, should not be a barrier to having a successful publishing career.
"One positive thing that has come out of the pandemic year is that publishing has realized that digital or remote work is possible for a lot of their employees. Of course, this benefits kids who can't afford to do an unpaid internship. Now they can intern from their home computer and get that experience that gets them in the door for an interview."
A Life in Letters
After graduating from UVA in 1992, Howard Yoon was considering grad school when he spotted a job opening as an assistant to media attorney and literary agent Gail Ross. An Echols Scholar who focused on taking courses in English and religious studies, he had served as executive editor of UVA weekly student news magazine, The Declaration, and had enough of a taste of writing and journalism to think the job might suit him.
Over thirty years later, he still works with Ross as her partner in an agency that now bears both of their names.
As a literary agent, Yoon represents authors in their relationships with their publishers, negotiating book deals, helping writers navigate the publishing process and offering marketing advice. He also serves as what he calls "a gatekeeper for talent." Since literary agents earn a commission on the revenue their authors bring in, their success is a direct result of their ability to recognize writers whose work the public wants to read.
Refining the ability to spot that talent has taken years of experience, but Yoon credits the work he did in his undergraduate creative writing courses – reading the work of other students, talking about what made it successful or not, and finding ways to make it better – gave him the foundation he needed.
And despite the challenges the industry has faced, he's optimistic about its future.
"People need books more than ever," Yoon said. "We're surrounded by easy content and the ephemera of social media, but to experience something that somebody's spent years researching or writing is going to be an evergreen need for the public, so the business is going to continue to do well."
Yoon is also convinced that the industry is hungry for new talent interested in everything from representing or editing new authors, to bringing new ideas, to marketing and connecting readers with the books they need to read, and he's convinced that a liberal arts degree, a love of reading and a love of learning are the most important qualifications.
"I feel like it's such a cliché, but I do feel like I have the best job in the world," Yoon added. "What I do now feels like a continuation of the education I got at UVA, which was an exploration of ideas and writing. One of the joys of being in this business is that there's never a boring day."